Custom Main Message
At the top of the page, you can add instructions for connecting to VPN, or anything else. You may want to include a link to a pdf, page on your website or list of labs with specialized software. Whatever information would help your students find and connect to the specific resources they need can be added here.

Custom Lab Descriptions
A new way to help students find specialized software and direct traffic to appropriate labs, you can now add custom descriptions to each lab. These descriptions will help balance the load on labs at the top of the list and encourage students enrolled in specific courses to access computers only with the software they need.
Custom Branding
Our team started adding school logos to dashboards by request, and have now made it a feature available to all. Logos appear at the top left of the dashboard and reassure students that they're in a familiar school space.
Schools that choose to include all customizations may have a dashboard that looks like this: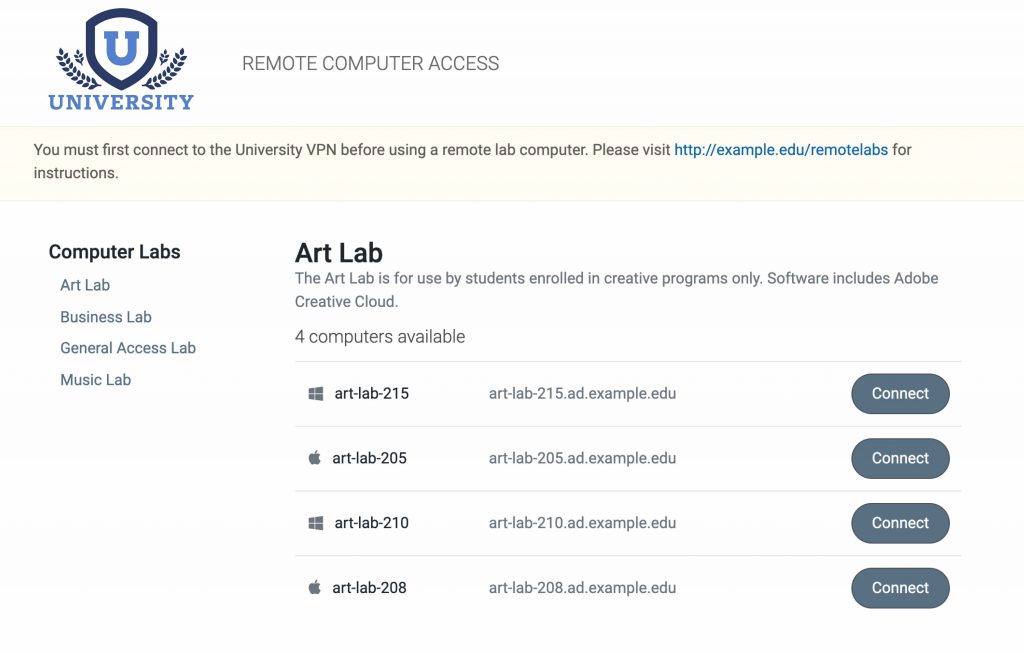 If you'd like to request any of these customizations for your Remote Access Dashboard, please contact the LabStats Support Team